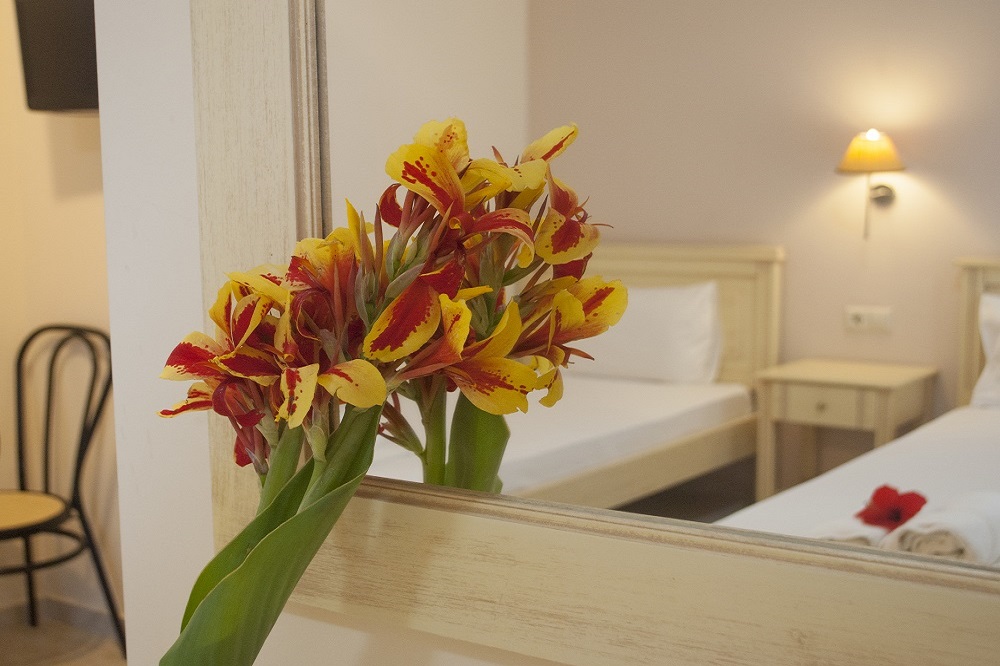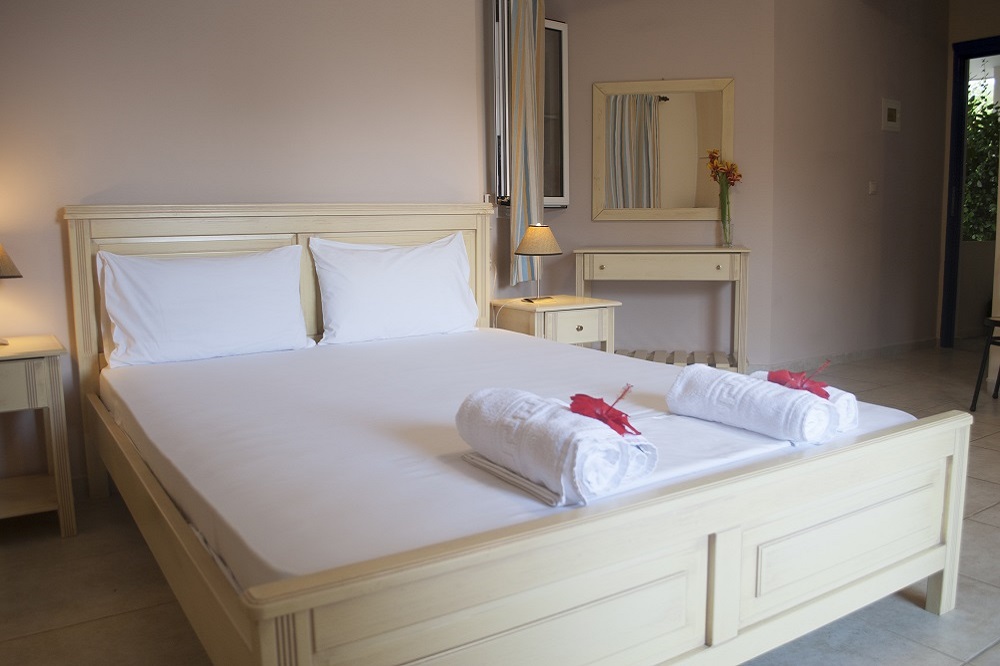 Anesis Village is designed to offer all the modern conveniences including high quality services. The lodge has 3 smaller buildings which are connected to each other giving the impression that you are surrounded from private residences. Therefore, the whole place seems familiar to you even though you visit it for the first time.
At Anesis Village Studios and Apartments you will find beautiful and well preserved green gardens, a wonderful swimming pool (adult and children's) as well as a jacuzzi. For your safety as well as your children's, the swimming pool is surrounded by a fence. The pool is available for relaxation where you can enjoy the sun and your coffee. Also, you have at your disposal, free wireless internet 24 hours a day. Also, you can use our barbecue free of charge. We are here to make your lodging in our island an unforgettable experience, because we believe that professionalism in accommodation constitutes the best ambassador abroad. We invite you to explore the Ionian sea and Lefkada island! You will not be regret your choice!
POOL HOURS : 10:00 – 21:00
JACUZZI HOURS : 18:00 – 20:00
CHECK IN: 14:00
CHECK OUT: 11:00
At the entrance, there is a parking area.
For any clarification or service, you can inquire at the reception desk.